You're close to making a great decision – supporting our small farm winery and enjoying a bottle of award-winning wine. Here are ways you can bring joy and purchase excellent wines…
ON-SITE:
Saturdays – Noon to 6pm – Tastings and wine sales on site.
You can additionally purchase 1922 House Vineyards & Winery wines on-site outside our normal hours. One step in this process is to reach out to owner Brian Young to set up a time to do this…don't worry…we do very much welcome your business. Don't be bashful…give Brian a call to arrange wine pick-up. We do offer several discounts – a 10% discount on purchases of 3 or more bottles and a 15% discount on a case or more. These can be mixed bottle selections. We are able to accept cash, card, and check. Thank you for your patronage.
RETAILERS:
Nicholasville
Happy Hour Liquor & Bar
451 Keene Centre Dr.
Nicholasville, KY 40356
859-887-1248
(Next to Copper River Restaurant)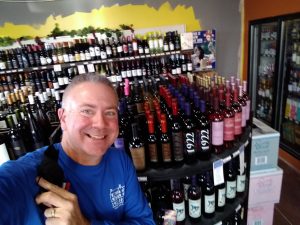 Liquor Mart
2233 Lexington Road
Nicholasville, KY 40356
859-241-1706
(Across from Toyota on Nicholasville)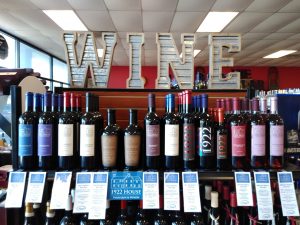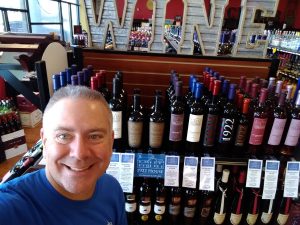 Buster's Bottle Shop
170 Bellerive Blvd Suite 178
Nicholasville, KY 40356
859-437-4100
(In the Kroger Bellerive Shopping Center)
WINE FESTIVALS & OTHER EVENTS:
We participate in a number of wine and other events throughout the state during the year. Below is the list of events in which we participate.  The schedule is coming for 2023 – check back for updates.  
2023
(Updates Coming Soon)
2022
1. McConnell Springs Barrel Tasting – Saturday – March 22nd, 2022
2. Kentucky Proud – Morehead – Friday April 29th & Saturday April 30th, 2022
3. Historic Rail Park – Bowling Green
4. Taste of Kentucky – Elizabethtown
5. Uncorked – Maysville
6. Kentucky Wine & Vine Fest – Nicholasville – Saturday June 18th, 2022
7. 1st Annual 5K Run – On-site – Saturday April 23rd, 2022
2021
1. McConnell Springs Barrel Tasting – On-site – September 25th, 2021
2. Kentucky Proud – Morehead, KY – Delayed 
3. Kentucky Wine & Vine Fest – Nicholasville, KY – August 7th, 2021
4. Uncorked – Maysville, KY – August 28th, 2021
5. Taste of Kentucky – Elizabethtown, KY – September 18th, 2021
6. Historic Rail Park – Bowling Green, KY – July 17th, 2021